Dark Angels updated with new FAQ
Hello? Is there anyone still out there??
Just so you all don't think I'm completely out of the loop I thought I should post here that the Dark Angels got a much needed update in the way of a new FAQ on the Games Workshop website which you can download here. From what I've seen the posters in the Dark Angels forum on The Bolter and Chainsword are dancing in the streets.
To be honest, I've been a little out of the loop as far as Games Workshop and Warhammer 40k that I couldn't even begin to comment on the changes, but I'm glad to see they've gotten a little bit of love.
I also saw the announcement for the Stormraven Gunship in my e-mail today. A mini Thunderhawk. I like it. I may be in a self imposed exile from the hobby but this could be a model I might be persuaded to pick up.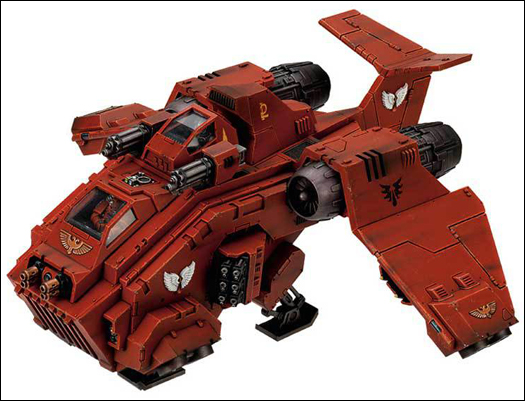 My apologies to anyone still following this website. I had grand plans for Chamber 42 and unfortunately due to life circumstances, and just total burnout after putting so much energy into working for GW, I just didn't have the will power to keep this place alive like I'd planned. I wish I could say that great things will be coming but that would just be giving out false hope when the truth is that I don't know when or if I will jump back into the 40k fray again. But things like the Stormraven might help push me in that direction.
Take care,
-bish